Saturday, July 20, 2019
8:00 am - 12:00 pm
242 Belcher St Kentville
This event has already occurred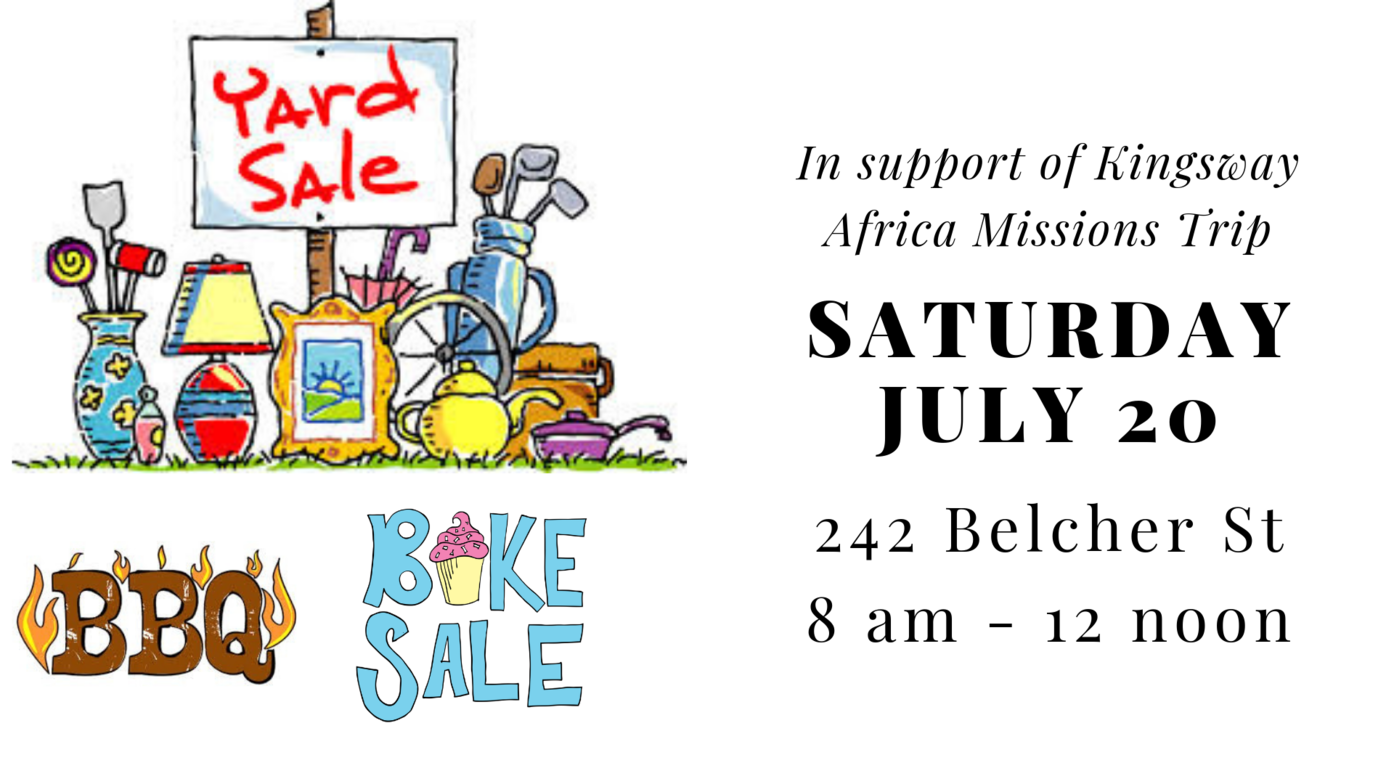 Senegal, West Africa
Kingsway Missions Trip
Team Members: Trish Brewster, Janet Prince, Rachael Prince, Tayler Simms, Ashia Penney, Luke MacNeill, Ethan Penney, Crystal Penney, Pastor Terry
On February 22nd, 2020, we will be traveling from Canada to West Africa, specifically Dakar, Senegal, to visit and minister with the missions team living there. Senegal is a country on Africa's west coast with a rich French colonial heritage and many natural attractions. The capital of Senegal, Dakar, is the westernmost point in Africa. The country, slightly smaller than South Dakota, surrounds Gambia on three sides and is bordered on the north by Mauritania, on the east by Mali, and on the south by Guinea and Guinea-Bissau. Senegal is mainly a low-lying country, with a semi-desert area in the north and northeast and forests in the southwest. The largest rivers include the Senegal in the north and the Casamance in the southern tropical climate region. Religion and beliefs occupy an important place in the daily life of the nation of Senegal. A large majority (94%) of the Senegalese population is Muslim, mainly Sunni of Maliki school of jurisprudence with Sufi influences. Christians (principally Catholics) represent 4%. Religious freedom is protected in Senegal by law. Senegalese culture, in general, is religiously tolerant.
Guy and Jane Penney have been ministering in Senegal for many years. They are involved in various ministries such as schools, church planting, and leadership training. They also partner with the national church in the development of ministry to unreached people groups and the most vulnerable. Guy gives leadership to the Senegal and the West Africa PAOC team.
While in Senegal, our team will help with children's ministry outreach, & a leadership retreat for the Talibe leaders, visit the deaf school and one of the area churches. We will be collecting and giving out supplies for the school children. Our team budget is $18,000 so your support through fundraising and donations is greatly appreciated!
If you have any items to donate for the Yard Sale, please call the church office for pick up, or drop off any morning between Monday and Thursday, or Sundays.