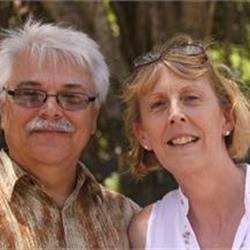 News & Prayer Updates:
The weather is forecasting a cyclone within the next 24 hours. This will be absolutely devastating to Malawi. Flood waters have not yet begun to recede and further heavy rains with high winds will bring serious destruction to crops and property. Many will be at risk. Please pray for God's mercy on Malawi!
Harlyn G. Purdy

Urgent Prayer Request:- Malawi is experiencing severe flooding. Heavy rains since Tuesday have caused severe flooding. Several power plants have been impacted resulted in massive power outages countrywide. Many have lost homes, property, and livestock. We are aware of some deaths but do not have an assessment re loss of life yet, but the loss of a single life is too many. The negative impact on what promised to be a good harvest is unknown. Malawi is a nation in great need at the moment -- please remember us in your personal prayers and take a few moments during the Sunday service to pray for Malawi.
1. Floods of this nature create major health issues. Pray for protection.
2. Loss of life. Pray for safety for the people of Malawi
3. Loss of property, livestock, homes, etc. Remember the people of Malawi, some of the poorest in the world, and how such loss will bring pain and suffering. Pray the Lord will lift them up.
4. Infrastructure damage results in major power loss, challenges to transport, etc. Pry the Lord will give wisdom in the way forward.
5. The list could be almost endless. May the Holy Spirit lead your prayer for Malawi at this time of great need.
Blessings,
Harlyn G. Purdy


Greetings Ladies and Gentlemen. We send you warm greetings (our current temperature are 28 to 31 Celsius) from Malawi.
For some of you, this will be missions Sunday so we thought we would send an update to give praise and ask for prayer.
1. Our February conference, Empowered to Engage, was a great success. Attendance was above expectation. A number dedicated or rededicated their life to Christ. Many were touched by the Holy Spirit in many different ways. One young lady was set free from years of demonic bondage. Prayer Request: Pray for those who committed to serve the Lord that they will grow in grace and knowledge of the Lord Jesus Christ.
2. Our church, City Pentecostal Church, will begin construction on the church building when the rains finish. For over 20 years we have met in rented facilities. This is the year we move to owned facilities. Phase one of the construction will bring us to the place where we can occupy the facility. Prayer Request: we currently have two-thirds of the funds to build. Please pray the Lord provides the needed resources. If MRA will wave duties on imported materials this will save a great deal. Pray this will happen.
3. One of our partner ministries, Pentecostal Assemblies of Malawi, has asked us to assist them in reopening their Bible training program. PAOC has facilities in Lilongwe that were originally constructed as a secondary school. Two attempts to operate a secondary school and one attempt to operate a primary school form those facilities over the last decade were unsuccessful. We are making these facilities available for Bible College development. Much needs to be done and this project will be very demanding upon Helene and I. Prayer Request: Pray for the team we are working with that we will have strength, wisdom, resources, etc. for the task. We are planning for the first residential students to arrive in June.
4. The Bible College here in Blantyre is growing rapidly. Our BA program has almost reached capacity. Praise the Lord!! We graduated 13 students in November and our numbers have risen beyond what they were before graduation. Prayer: Pray for the students as they serve the Lord.
5. We (PAOC) are working with a new ministry partner--Chrissi International Ministries. They have 13 churches in the Southern Region of Malawi. Helene and I are providing pastoral training seminars for this ministry each month. 13 pastors and a number of lay leaders are attending (28 - 32 each session). Prayer Request: Pray that these leaders will grow in their knowledge of the Lord and their effectiveness in ministry. Pray for Helene and I to be strong as this is a significant addition to workload.
There is a lot more we could share but we will leave that to the upcoming newsletter.
Prayer Request: Helene and I are traveling to Lilongwe this weekend. We need to be in Lilongwe to take care of a variety of issues for PAOC. Traveling mercies and success in all we have to accomplish is our prayer request.
Blessings
Harlyn G. Purdy