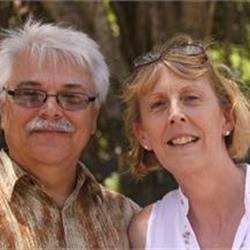 News & Prayer Updates:
Greetings to everyone from Malawi -- the warm heart of Africa! We are now in our dry, cold season so it doesn't feel so warm. Although, by Canadian standards, it is still warm -- in the low 20s daytime high. The nights are very chilly at around.17 or 18. Please continue to pray for Malawi. Things are relatively calm while we await the High Court decision re-election issues.
Praise Report
1) Christopher, one of our students informed me last evening that the Lord has called him to plant a church in a remote village in the Lower Shire. He is now making preparations.
2) The Lord is opening doors and giving fruit through the prison ministry being led by Solomon.
3) CPC is preparing a business plan as they move toward breaking ground for the Church building project.
Prayer Requests
1) That many in Malawi will turn their hearts to the Lord during these troubling days.
2) The price of maize (Malawi's primary food) is beginning to rise due to shortage resulting from the flooding etc. Intercede for the poor who are most needy and will suffer severely as a result.
3) That the Lord will give wisdom and guidance as we expand the extension and outreach ministries at the College.
4) Pray for the Muslims that the Lord is bringing our way that He will enable us to reach them with the gospel. Thank you for your faithful prayer and financial support. May the Lord richly bless you!
Harlyn G. Purdy